Winning a jackpot when playing the lottery has very small odds, but if you are an avid lottery player, you shouldn't consider just the things you'll do with the money if you win. Another thing you should consider is choosing to stay anonymous if you win big money for your safety.
Why is Lottery Survival, Surviving Lottery Winnings a Thing?
If you'd google anything regarding winning the lottery, it is not only tips but the other most frequently asked question is, "how do I hide that I won the lottery?" Some may think that if they won the lottery, they'd post their victory all over social media and brag it to everyone they know. That may not be the best thing to do and a lot of people choose to be anonymous, although some go public.
Quoting CNBC, experts recommend lottery winners to hide their identities when they win a huge amount of money, including from their families and friends. Keeping your big win a secret will protect you from people who want to take your prize! Some even recommend moving to a different town for a while after claiming your prize because some people may try to show up at your house if they know you won a jackpot.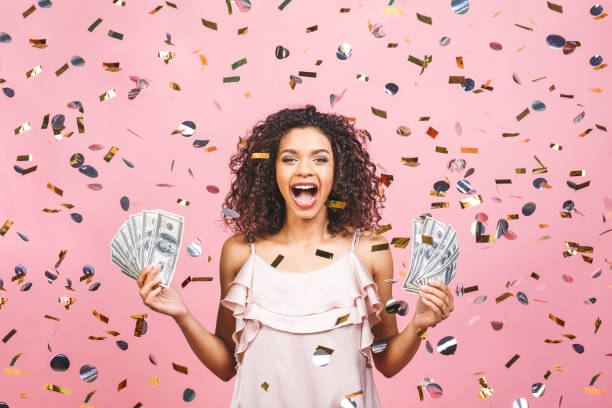 If you think this topic is unimportant, think again. A very recent news reported by CBS News that a woman named Dorice Donegan (49) killed someone who won a 30 million dollar lottery in Florida.
"Unfortunately for some people, that dream of winning the lottery, sometimes those dreams become a nightmare," said Tracie Davis, the sponsor for the Florida Bill to make lottery winners anonymous to CBS News. Some winners who go public experience all types of scams like harassment and even loss of life. You'll find plenty of news online about tragic death stories of lottery winners.
Unfortunately, some states don't allow winners to be anonymous. But, with the plenty of news of tragic stories, there are some states who passed or who are passing the bill to temporarily keep the names of jackpot lottery winners a secret like the Florida Lottery Bill.
Quoting News 4 Jax, winners who win $250,000 or more in Florida can choose to be anonymous for 90 days. In addition, winners will have to travel to the lottery headquarters in Tallahassee. Other states that allow lottery winners (powerball) to be anonymous include: Florida, Arizona, Delaware, Illinois, Georgia, Kansas, Maryland, Minnesota, and more.
You may wonder, if it is that dangerous, why don't all states make lottery winners anonymous? This is because the government needs to be transparent and prove to the public that they are being truthful. Making the lottery winners public will show that they truly awarded the prize to a real person.
Conclusion The Lottery
Please do not underestimate this consideration, as it may cost you everything, even your life. If you are lucky enough to win millions, it may be best to keep your winnings anonymous and seek professional advice. It is better to be safe than sorry, right? If you are unsure whether your state or lottery allows anonymity, always check their sites and regulations before purchasing lotteries.
Sources: