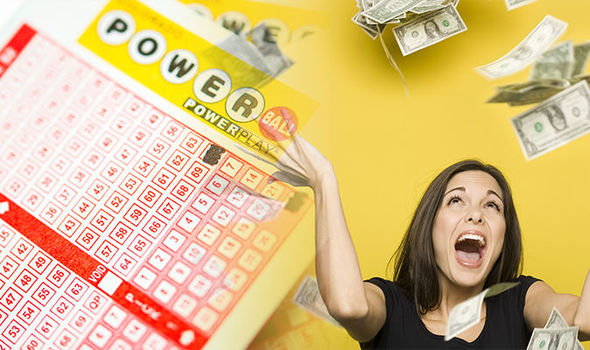 Tips on Winning The Lotto
How to win lottery – The lottery is one of the most commonly known legal forms of gambling out there. If you aren't really to try playing in a casino yet, you should definitely try playing the lotto! Here are some tips on winning the lotto for beginners.
Tips When Playing The Lottery
Buy More Tickets When Playing
On sites 4d Check Plenty of people who won the jackpot before shared that they won by buying more tickets at the same time. Consider purchasing several lottery tickets as you would purchase stocks. The more you put money upfront, the higher your potential wins will be and the more profitable. Although, you may try buying just a few if your budget is limited. Remember not to over-purchase and set a bankroll!
Try Scratchcards
Scratch-off games are available from numerous local lotteries. These instant-win cards have a higher chance of winning than major lottery drawings. That implies that rewards are typically very low as well.
However, you can still take home a sizable cash jackpot if you're lucky. Scratchcards are convenient and available. The majority of lottery commissions provide a variety of games. You might purchase inexpensive cards or engage in more expensive yet rewarding games.
Form a Lottery Syndicate
Start a lottery syndicate and collect money from players. Create a group wherever you can find willing participants, such as at your workplace, school, church, or another location. You will all have a better chance of winning the jackpot since you will all receive more lottery tickets and numbers.
Everyone who joins a pool commits to purchasing at least one ticket. If someone wins, the winnings are divided equally among the other participants in the pool. The drawback is that you might have to split the jackpot prize with a lot of other people.
Don't Get Discouraged if You Don't Win
Remember that If you don't play, you can't win! Since luck plays a major role in winning, playing as frequently as you can boosts your chances. Each week a drawing is held for many lotteries. Before each new drawing, buy a ticket to increase your chances of winning the grand prize. Your numbers can increase the week that you don't play. Play as frequently as you can if you truly want to succeed. Patience and commitment are helpful. Don't stress if you lose; remember to just have fun and enjoy yourself.
Conclusion
Millions of lottery players around the world share a common dream: to make big bucks and live a carefree life with that money. The tips shared above may help you get started to playing the lotto! There are plenty of other strategies and tips out there, but these can help you start! Always remember to play responsibly and have fun.